Whole-Body Solutions Tool
To get the latest info, just click your brand's target area.
1 Health Management Trends: US, January 2021, Mintel.
2 The Vitamin, Minerals and Supplements Shopper: US, 2021, Mintel.
3 https://www.nutraingredients-usa.com/News/PromotionalFeatures/Global-Survey-Shows-Immune-Support-is-Top-Health-Goal
4 https://www.crnusa.org/2019survey/Topline-Infographic#more
5 http://digitaledition.qwinc.com/display_article.php?id=1803815&_width=
6 Blendon, R.J., et al. JAMA internal medicine 173.1 (2013): 74-76.
7 https://nutrition.org/food-attributes-why-some-foods-may-be-better-than-others-for-satisfying-hunger/
8 Cho, Suengmok & Shimizu, Makoto. (2015). Natural Sleep Aids and Polyphenols as Treatments for Insomnia. 10.1016/B978-0-12-411462-3.00015-1.
These statements have not been evaluated by the US Food and Drug Administration. This product is not intended to diagnose, treat, cure or prevent any disease.
This webpage contains business-to-business information and is not intended for the final consumer. Certain statements may not be applicable in all geographical regions. Product labeling and associated claims differ based upon government requirements and country or region-specific information should be considered when labeling or advertising to final consumers.
This web page and its associated brochures and other documents do not constitute or provide scientific or medical advice, diagnosis, or treatment and are distributed without warranty of any kind, either expressly or implied. Each claim or statement about the effectiveness of Kemin products and/or each claim or statement comparing the effectiveness of Kemin products to the effectiveness of other products is expressly limited to the United States, unless otherwise disclosed on the Kemin websites.
Cognition
Cognitive performance is top of mind for many consumers, including younger consumers focused on managing a busy home and work life.
Beauty From Within
Today's consumers are interested in dietary supplements that enhance healthy skin and are on the lookout for these "beauty from within" products.
Sleep
Polyphenols can promote sleep, which is essential to body and mind functions.
8
Consumers prefer natural sleep solutions and don't want to feel sluggish the next day.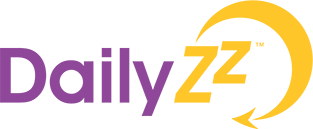 Weight Management
Weight management is a growing concern that impacts health & wellness. Satiety-promoting foods may facilitate weight loss by helping to reduce energy intake.
7

Oral Care
Everyone wants fresh breath and a clean mouth feeling. Targeting the root causes of bad breath and breaking up biofilms in the mouth promote oral health and hygiene.

Immune
Consumers recognize the role a strong immune system plays in their overall health and wellness. They want safe, effective immune system support with natural, science-based functional ingredients.
3-6

Gut Health
Consumers are tuning in to the connection between a healthy gut and a healthy immune system.
2
They are interested in ingredients that fuel healthy gut bacteria and help maintain a healthy intestinal barrier.
Eye Health
Consumers' view of personal health management is evolving. Self-care is gaining importance and dietary supplements can answer a variety of eye health concerns.
1